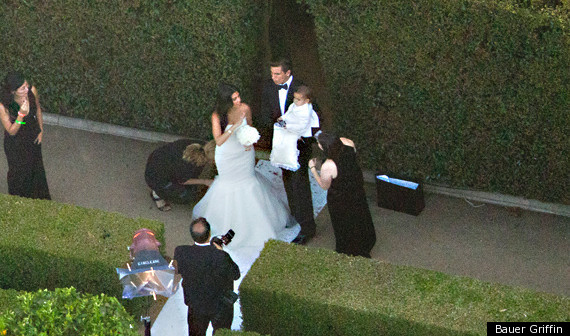 Kim Kardashian and Kris Humphries tied the knot Saturday evening in a lavish ceremony, but the first shot of the newlyweds is being kept under lock and key.

Until that first image is revealed, shots of the wedding party will have to suffice. Bauer Griffin snapped some photos of the wedding party in their dapper duds.
Kim's wedding dress is made by Vera Wang.
via Huff post
You might like:
Kate Middleton's wedding dress