Steve Jobs, Apples legendary leader has died at the age of 56. 
We at neofundi, would like to remember him for the way he lived and for the way he inspired so many of us. Watch his powerful talk "How to live before you die" — in which Jobs urges us to pursue our dreams and see the opportunities in life's setbacks, including death itself.
source Ted Talks
News on Steve Jobs passing from around the world.
Apple has issued a statement on its website:
Daily Maverick
He invented all the devices you love, or insist you hate. Apple's founder has passed away at 56, and coming to terms with his legacy requires some tricky thinking. A personal tribute by RICHARD POPLAK. Continue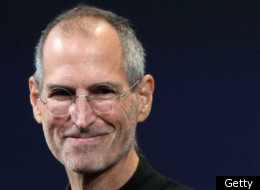 Huffington Post:
Apple has lost a visionary and creative genius, and the world has lost an amazing human being. Those of us who have been fortunate enough to know and work with Steve have lost a dear friend and an inspiring mentor. Steve leaves behind a company that only he could have built, and his spirit will forever be the foundation of Apple. Continue
The Telegraph:
Admirers of Steve Jobs continue to converge on Apple Stores across the world. In New York, the words "I love Steve" were inked onto some hoardings outside the Fifth Avenue store, and outside other branches in the US and beyond flowers, candles and cards have been placed by fans of the Apple co-founder.
R.I.P